Ready to bring your art to life?
Then we have the perfect contest for you! Together with Artivive, we're looking for vibrant artworks that come to life using Artivive's augmented reality interface starting May 4th. Wondering how to bring a piece of art to life? With the help of Artivive's augmented reality interface, you can bring your works to life. Show us your creativity and bring your vision to life in a whole new way!
The 10 winning images will then be presented at PHOTOPIA Hamburg, Sept. 21-24, 2023, as part of the "Living Art" digital exhibition.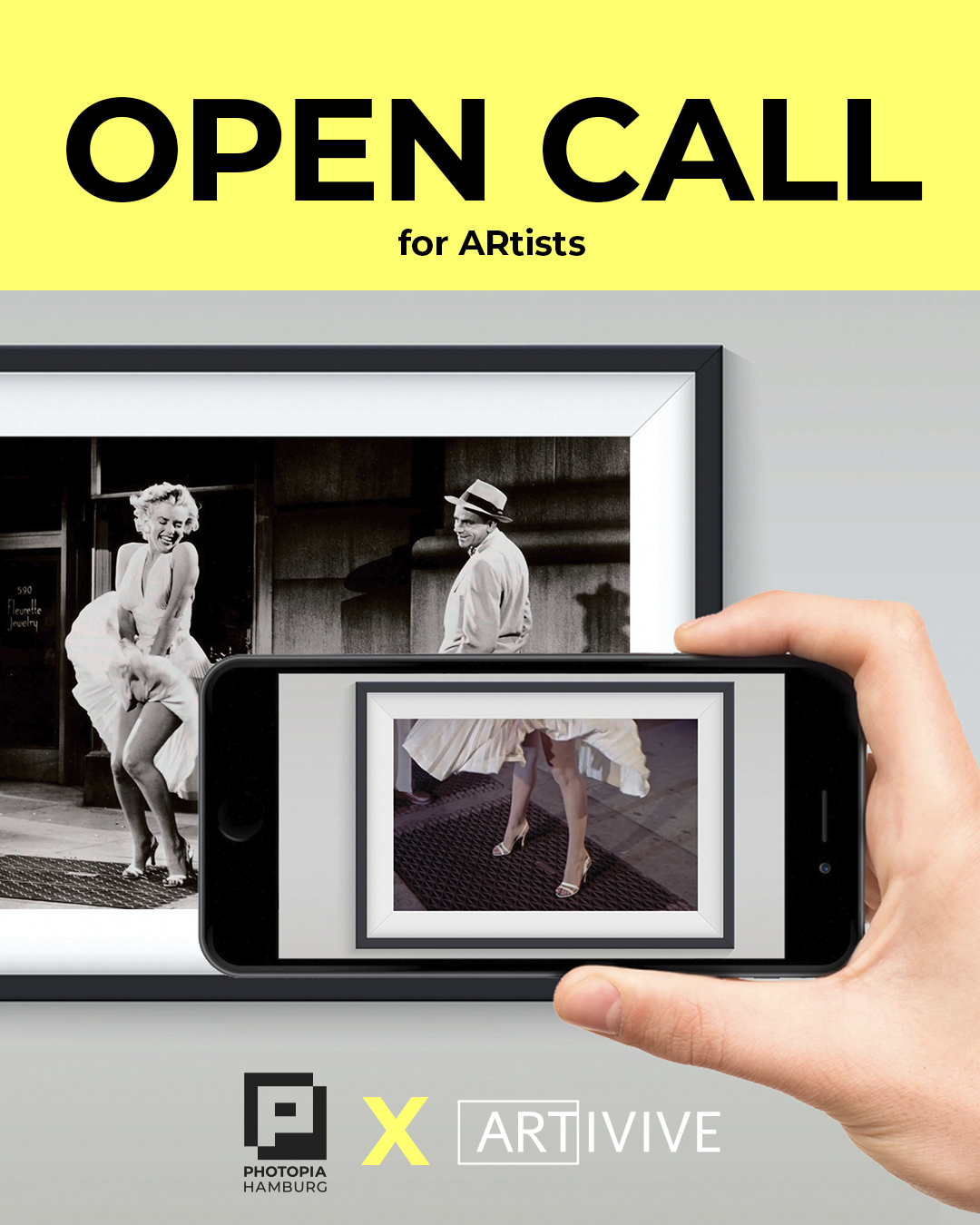 Sounds good, but what is augmented reality art?
Augmented reality (AR) art refers to artwork created using augmented reality technology. This technology allows digital objects to be integrated into the real world by viewing them with a smartphone or tablet through an AR app.

AR artwork can be created in a number of ways, for example, you can import your own 3D models and animations in the Artivive drag and drop builder, or simply overlay a video or animation on top of the original image. These additional layers are then translated into the immersive artwork when the image is scanned with the Artivive app. The layers then protrude from the environment, for example, or the viewer can interact with them.
We chose the artwork "Night Vision" because Kayla Silber has brought together a variety of her own photographs in a unique collage that unravels to tell a story. By using AfterEffects she has created a vivid work of art that describes the interplay of nature and humans and reminds us of the equality of all.
This artwork by Matan Fishov is awarded for second place because here the possibilities of AR are showcased beautifully by the combination of effects and animations as well as the implementations of sound recordings. The work unveils cheerfully with a wink of an eye an everyday story.
3rd place: Francesca Fini
This artwork "Pala Oratorio" by Francesca Fini clearly shows that a combination of the physical and digital worlds works very well and highlightens the potential of technology to enhance our understanding and experience of an already existing masterpiece by another artist brought respectfully and easy-going into the presence.