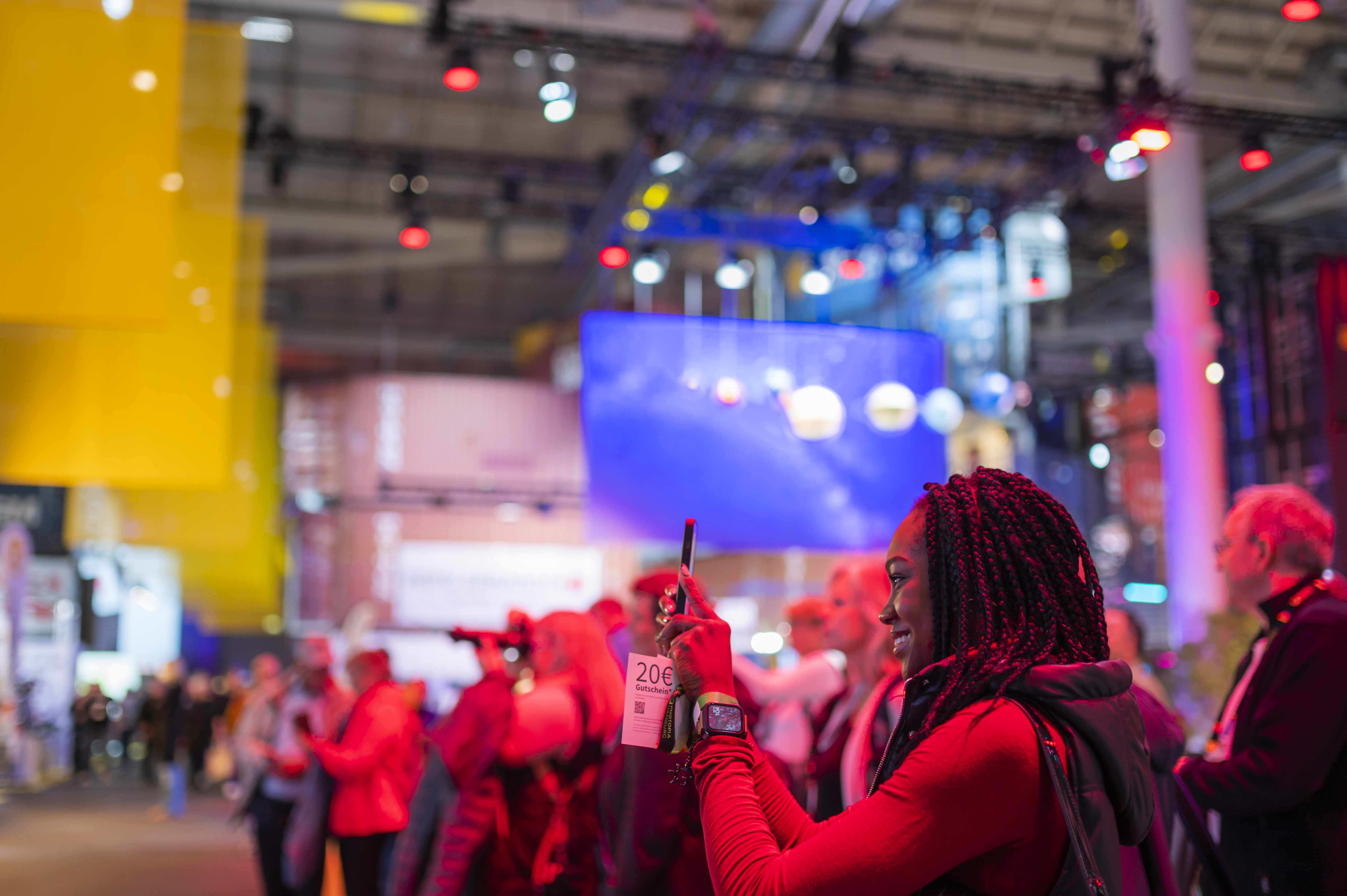 Festival of Imaging - much more than a trade show
Inspiration occurs when we experience something special and share it with others. At events that actively involve people. As an interface for industry, industry representatives, content creators and the public, PHOTOPIA will turn the Hanseatic city into the center of the digital imaging scene for four days.
The next Festival of Imaging will take place on Hamburg's exhibition campus from 10 to 13 October 2024. It will be co-located with the Polaris Convention, the community event focused on gaming, anime, manga, e-sport, Asian pop culture and cosplaying. The connecting link between the two events is the creator and influencer scene and its strong affinity to content production using photography, videos and streaming. A combination ticket will enable visitors of the gaming event to discover the multifaceted world of PHOTOPIA.
Another new feature will be the Creators Area, presenting expert talks, workshops with pros, networking events, creator meet & greet events as well as hands-on opportunities which will provide extra room for creativity and fun with imaging at its best.
Hamburg – the perfect setting.
The International House of Photography in the Deichtorhallen, large publishing houses, renowned museums such as the Contemporary Gallery and numerous creative photo galleries have established Hamburg's position as Germany's capital of photography for years.Rich in cultural and architectural highlights, the cosmopolitan port city and media metropolis offers an environment that couldn't be more ideal for a festival of images.