Much more than a trade show.
Happening.
Inspiration occurs when we experience something special and share it with others. At events that actively involve people – offline and online. For this reason, PHOTOPIA Hamburg is an exciting system of three interwoven concept elements. PHOTOPIA Summit, PHOTOPIA City and PHOTOPIA 365 create a new form of industry platform. A unique system of inspiration for users – from smartphone owners to imaging pros. And a business platform for established players and newcomers not just from Europe, but all over the world.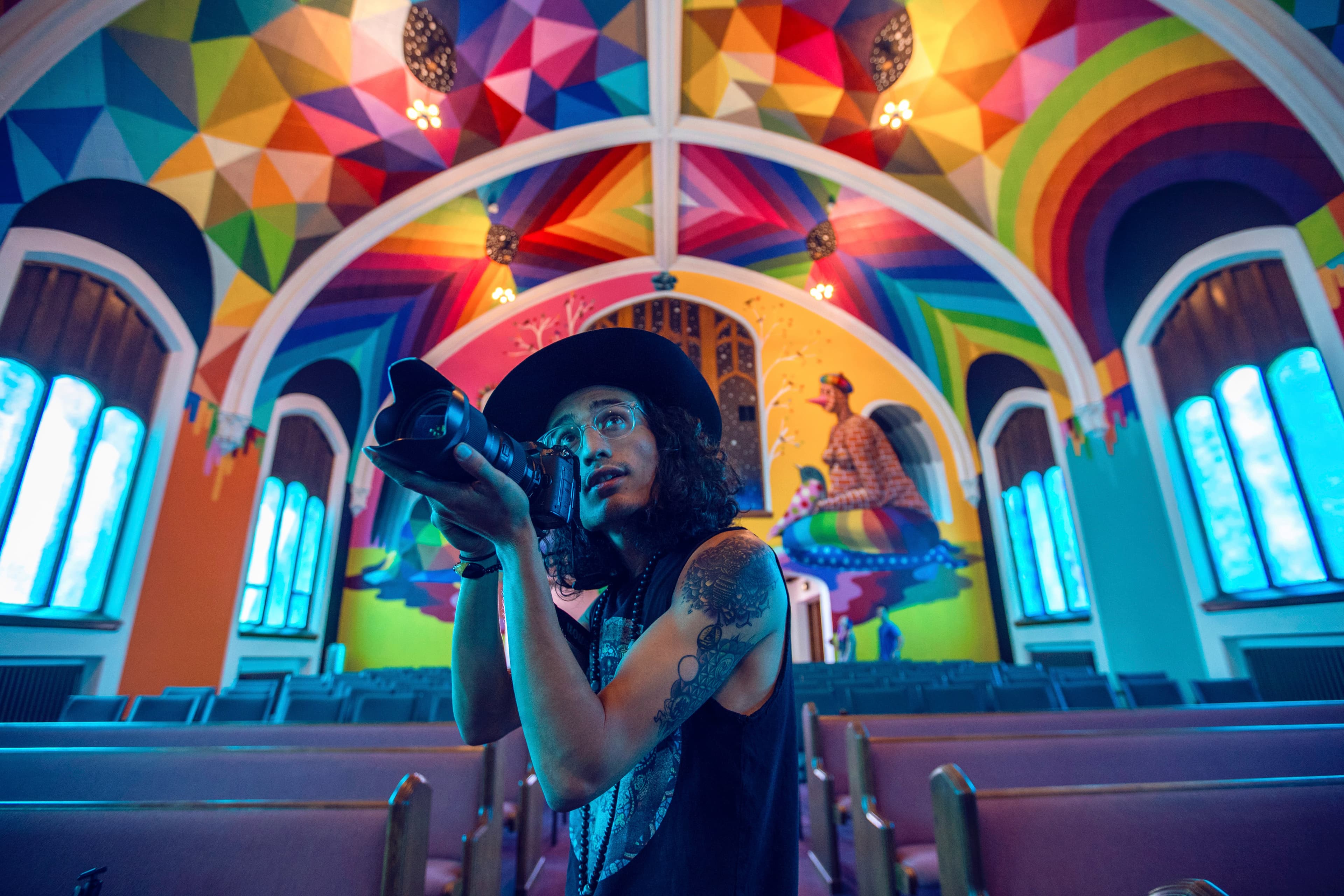 PHOTOPIA Summit
The PHOTOPIA Summit showcases the entire value chain of the imaging industry, from capture and storage, editing and processing to printing, display and sharing. Future-oriented solutions in the fields of VR, AR and AI also take centre stage. In cooperation with the makers of the OMR Festival (Online Marketing Rockstars), visitors will also get an extensive supporting programme in which industry leaders, innovators and influencers present exciting highlights on their stage.
PHOTOPIA City
With various user experience formats, PHOTOPIA City is aimed primarily at beginners and the large group of young smartphone users. In workshops and photo walks you can try things out, learn new things and try out new equipment. At the same time as the event, you can also visit galleries, exhibitions and Europe's largest club festival - the Reeperbahn Festival.
PHOTOPIA 365
PHOTOPIA 365 gives you contact with exhibitors and other participants before, during and after the event. In addition, all highlights, keynotes and lectures are available here as on-demand content right after the event. You will also receive exciting news and highlights from the industry every day.
CAPTURE
EDITING AND PROCESSING
STORAGE
SPECIAL SUMMIT AREAS
DISPLAY AND SHARING
AND MUCH MORE
Hamburg – the perfect setting.
The International House of Photography in the Deichtorhallen, large publishing houses, renowned museums such as the Contemporary Gallery and numerous creative photo galleries have established Hamburg's position as Germany's capital of photography for years.Rich in cultural and architectural highlights, the cosmopolitan port city and media metropolis offers an environment that couldn't be more ideal for a festival of images.