Welcome to the Multiverse
Welcome to the Multiverse
Growth requires new target groups.
We address them.
PHOTOPIA Hamburg draws the attention of a broad audience. With the PHOTOPIA Vision Space at the Summit, as well as countless special events at the Festival, you reach an enormous group of young smartphone users, in addition to hobby photographers, pros, artists, gallery owners and curators.
Besucher
Professional visitors

Private visitors
91 %
of the exhibitors will recommend PHOTOPIA to others.
Ø age: 39 years
Stimmen
79 %of exhibitors rate the quality of visitors as very good

92 %of the exhibitors say: PHOTOPIA is to become THE event of the industry
average spending of PHOTOPIA visitors on photography and videography per year
4,256 € Visitors overall

5,463 € Professional visitors
All the facts in a nutshell for you.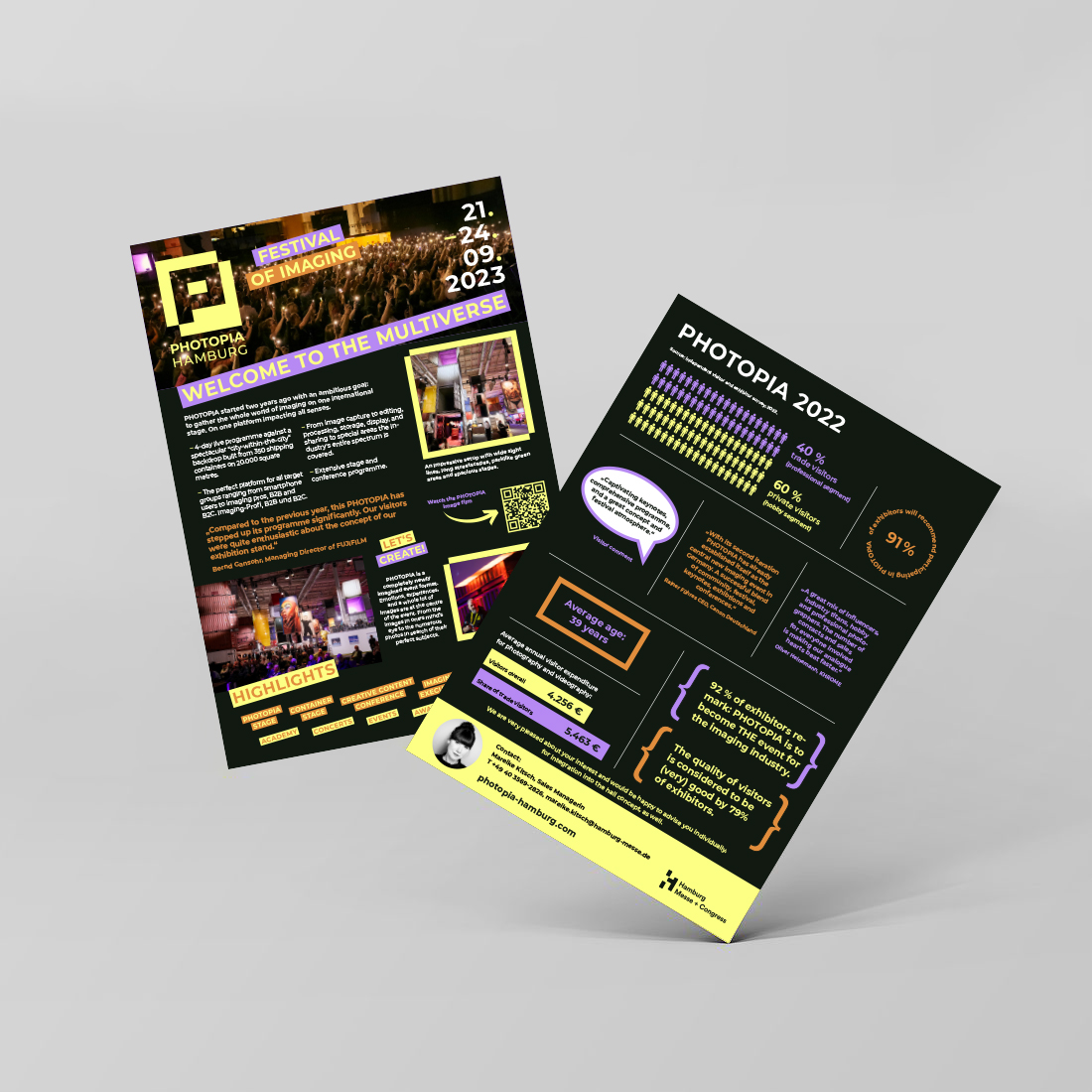 Do you have any questions? Feel free to contact us!