ANDY SUMMERS – A CERTAIN STRANGENESS
After the very successful exhibition "A certain strangeness" by Andy Summers
at the Ernst Leitz Museum in Wetzlar, we are pleased to present from October 15 until December 02 2022, we are pleased to present the extensive exhibition of the British photographer and musician Andy Summers at the Capitis Gallery.
Opening: 14. October 2022, 6 - 9 pm
Location: Capitis Galerie, Kaiser-Wilhelm-Str. 77, 20355 Hamburg
Duration: 15 October until 02 December
Artist-Talk: 26.10.2022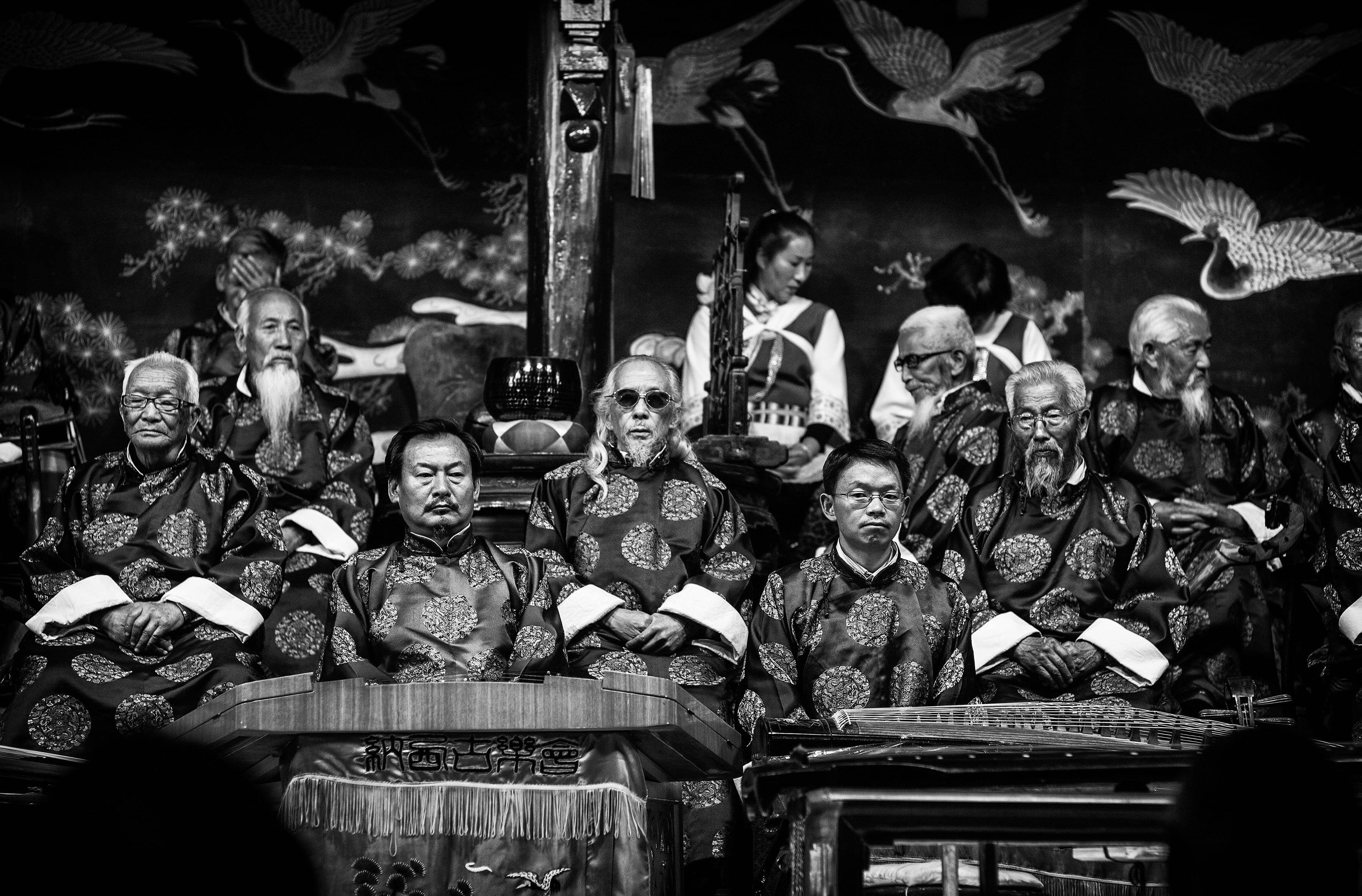 His guitar riffs are legendary, as a brilliant musician and composer he has made the sound of The Police unmistakable. But Andy Summers, born in Blackpool/UK in 1942, is a creative multi-talent who has long been causing a sensation as a photographer as well. For over forty years, he has developed a unique photographic oeuvre, which he sees as a mental and visual counterpart to his music. For him, music and photography belong together: "The qualities I'm looking for are musical. That's the condition. You think of music in terms of harmony, line, form, volume, stillness, dynamism ... I think all those concepts translate into photography."
It all started in 1979 on a tour, when The Police had their first major successes also in the "When I was sitting in a midtown hotel room in New York in September 1979, watching U.S. watching U.S. TV and my fingers running up and down the neck of my battered Telecaster guitar, it occurred to me that down, it occurred to me that I should get a real camera." This idea Summers recounts so casually, however, had a crucial consequence: "Our band, The Police, was fulminating in the United States. It was fun but sitting around and staring at the walls of hotel rooms was boring - we needed distractions." Fortunately, from the beginning, photography was more than mere distraction from the monotony eternally identical hotel rooms, for a glance at these first motifs already reveals with with which Summers observed his surroundings and thus his own life. his own life. His preferred subjects: Street scenes in American or Japanese metropolises, fascinating moments in South American cities. In them is reflected urban surrealism, a "special strangeness" that questions the seemingly familiar. in a new way. The camera is the best instrument for this. The New York photographer Ralph Gibson gave him the decisive tip to choose a Leica. "I was immediately enthusiastic. I felt that the Leica slowed down my photography, made it more meditative, made me think more thinking before I pressed the button - with this camera, I felt like I was I was finally walking the true path," Summers recalls.
Capitis Galerie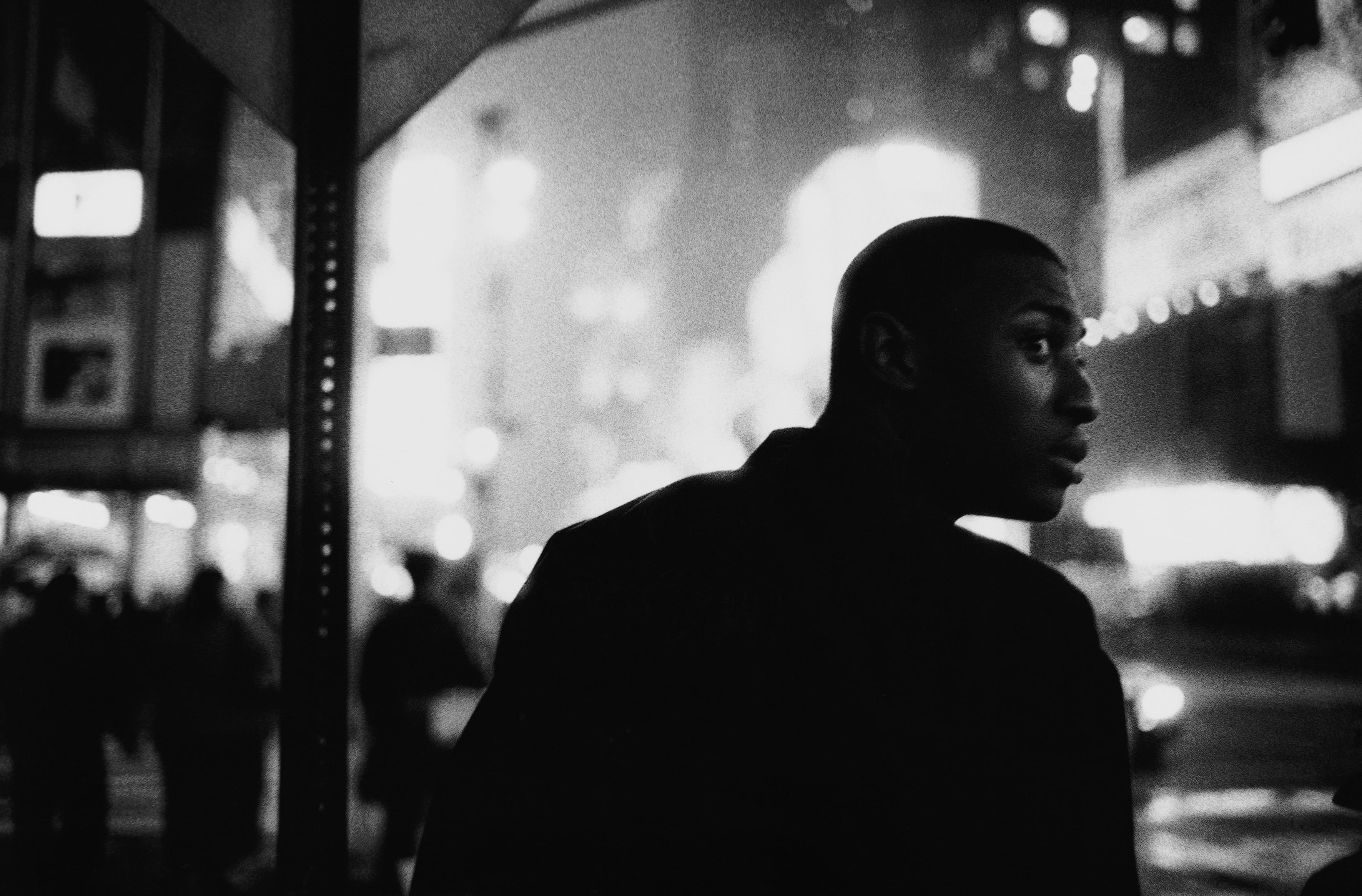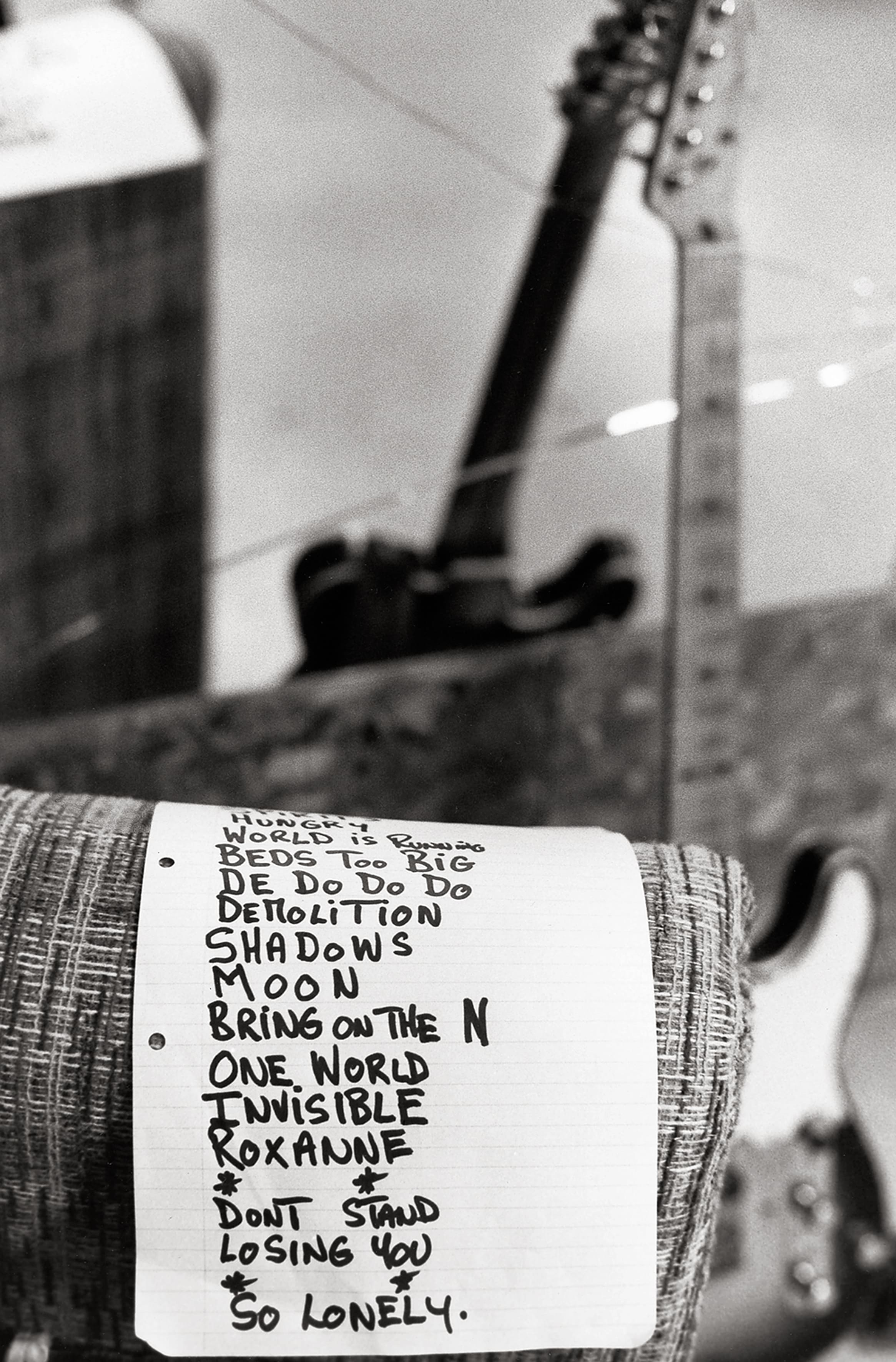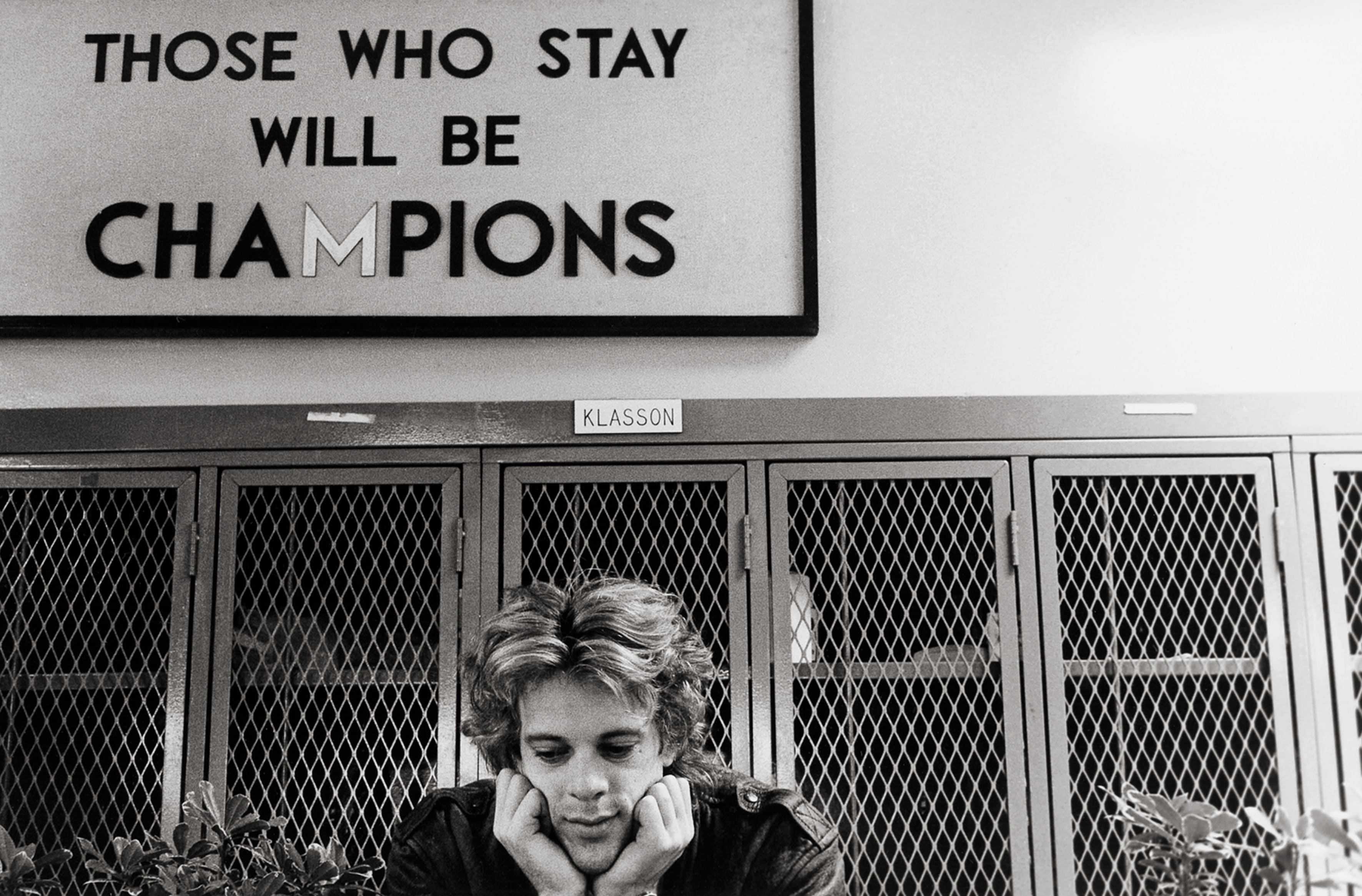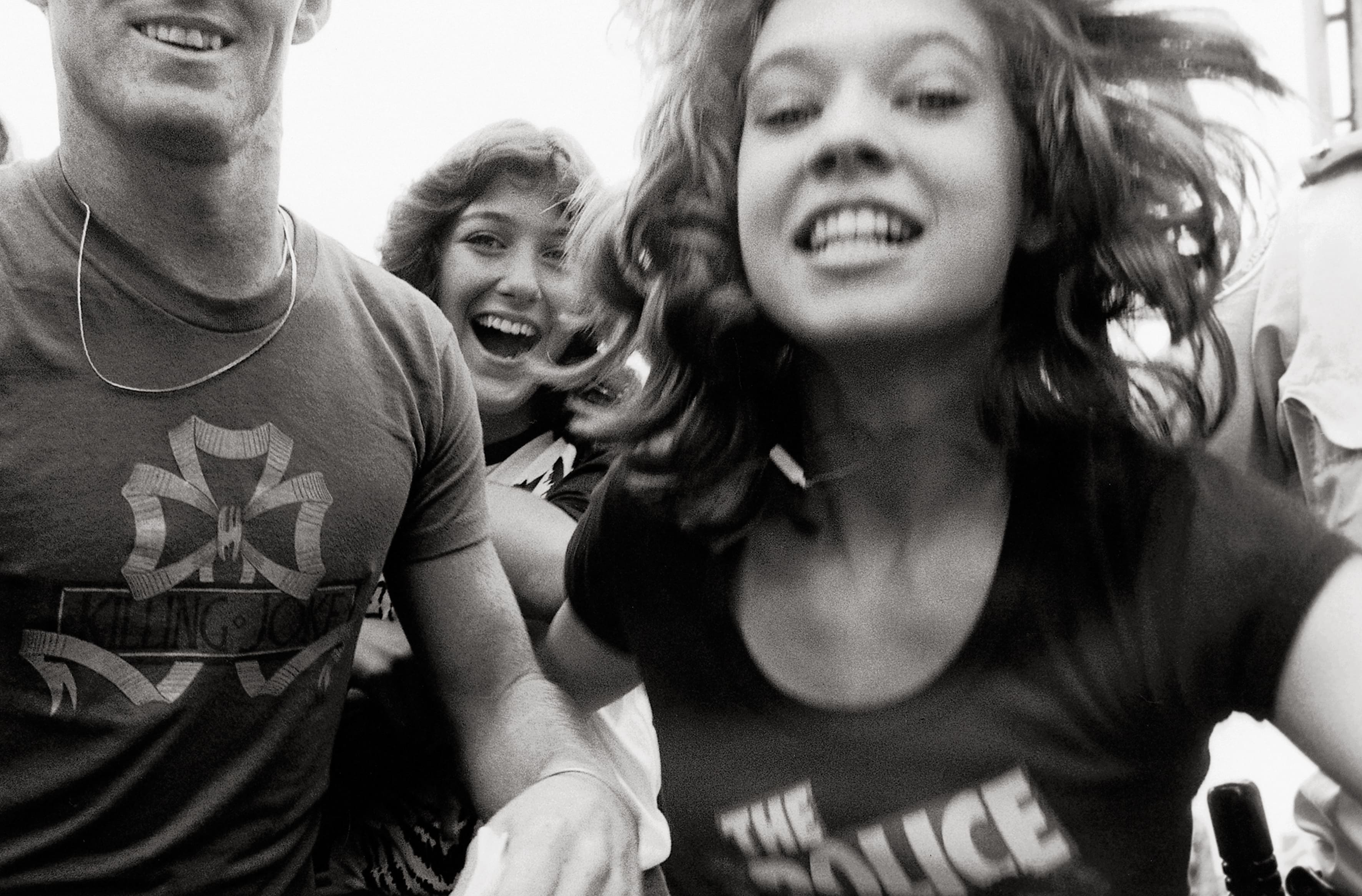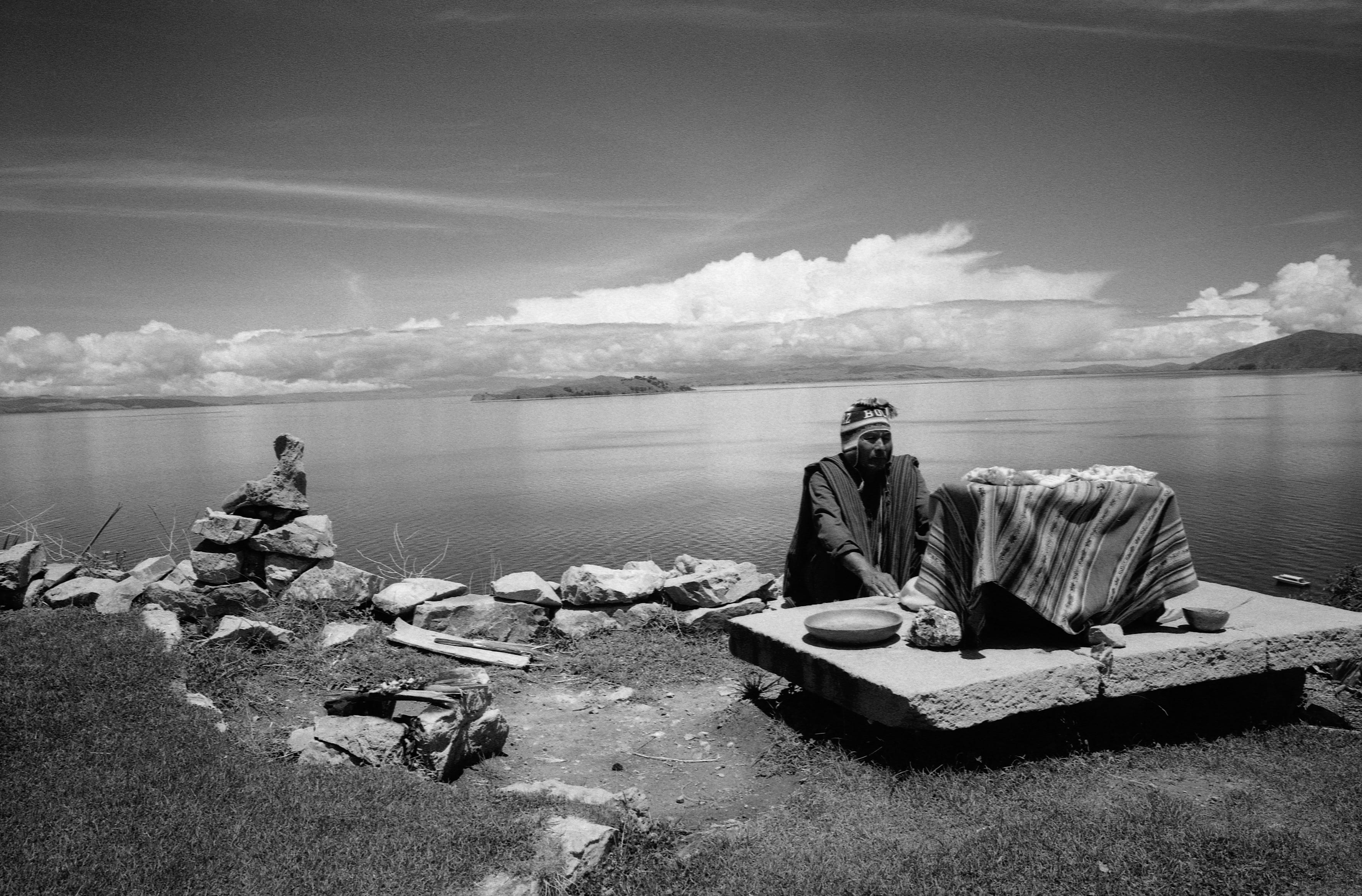 Capitis Gallery presents an exciting look at the work with approximately 70 photographs, shows densely composed, often reduced magical moments, captured on journeys in South America to the USA and Japan. A second group of images is closely related to his experiences during his tours with The Police. The viewer is invited to experience directly on stage, but also backstage or in the tour bus. At the height of their band's career, Summers' pictures provide insights into the frenzy of success, but also into the melancholy and silence on lonely night excursions in the metropolises where he was he happened to be in. Like a nostalgic scout, he sought the poetry of the night, often experimentally- expressive, but also in quiet stillness. Unifying elements of all motifs are to be found in in the precise composition of the image, in the deliberate cropping of the motifs, but also in the subtle subtle wit that always resonates. The stylistic crossover he prefers in music is also reflected in his photography. is also reflected in his photography.
After the band finally ended in 2008, Summers continued his career as a solo musician, but a major part of his life now was photography. Summers photographs with the Leica M4-2 and the Leica M Monochrom. The multi-layered, powerful, but equally sensitive work can now be discovered in its richness in the exhibition.
About
Andy Summers, born in Blackpool on December 31, 1942, grew up in Bournemouth. With the He began playing the guitar at the age of eleven. As guitarist of The Police he became, together with Sting and Stewart Copeland, became world famous between 1977 and 1984. The band members found together again and again later and went on a world tour again in 2007. As a successful solo artist Summers has released numerous albums, composed film music, collaborated with numerous musicians and performed as a multimedia performance artist.
As a teenager, Summers gained his first photographic experience as a beach photographer in Bournemouth. experiences. From 1979 onwards, he again devoted himself intensively to photography. His photographs have been exhibited and published many times. The illustrated book A Certain Strangeness was published in 2019. Parallel to the photography exhibitions planned throughout Europe, Andy Summers will be showing in 2022/2023 with touring Europe with his multimedia show Harmonics of the Night.